8th Japan–Korea Symposium on Materials & Interfaces
- International Symposium on Frontiers in Chemical Engineering -
November 5-7, 2008
Sapporo, Japan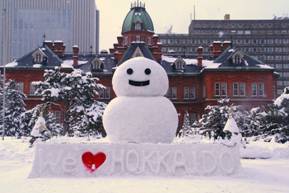 Poster Award Announcement site is open.
Conference Photo site is open
Participants
Japan 72 (including 33 students)
Korea 69 (including 46 students) Total 141
Organized by
Division of Materials and Interface &
Division of Chemical Reaction Engineering
The Society of Chemical Engineers, Japan
(SCEJ)
Invitation
The Organizing Committee cordially invites you to participate in the 8th Japan-Korea Symposium on Materials and Interface to be held on November 5-7, 2008, in Sapporo, Japan. The main objectives of the symposium are to share the latest research results, to exchange ideas and to boost the cooperative relations among chemical engineers, chemists, and materials scientists and engineers of the two countries. The scope of the symposium will cover all aspects of materials research in chemical engineering, chemistry and materials science and engineering.
Mikio Konno
Symposium Chair
Venue
The Symposium is to be held at Keio Plaza Hotel Sapporo (Tel.: +81-11-271-0111, FAX: +81-11-271-7943, http://www.keioplaza-sapporo.co.jp/korean/) in a city which is one of Hokkaido's centers of "Food & Sightseeing", a place to entertain us with the superb quality of food as well as the charming sceneries (http://www.welcome.city.sapporo.jp/tourism/k/index.html).
Call for Papers
The symposium consists of oral and poster presentations. Contributing authors are requested to submit a one-page extended abstract that includes the title of paper, author(s) and e-mail address of the corresponding author, and affiliations in pdf format. The extended abstract should be submitted to Prof. Minoru Miyahara (jksm2008@cheme.kyoto-u.ac.jp) of Kyoto University by e-mail telling the author's preference on the presentation style, oral or poster. Deadline for receiving abstracts is September 15, 2008. Authors whose abstract are accepted by the scientific committee will be informed by September 30, 2008.
Registration
Those who are planning to attend the symposium are kindly requested to complete the registration by October 15, 2008.
Online registration is available (http://www.kingtour.com/convention/en/u/?cvid=jksm-1)
Registration Fees
Symposium registration
Participants from Japan 17,000 JPY
Participants from Korea 170,000 KRW
Students Rate excluding Banquet
Students from Japan 5,000 JPY Students from Korea 50,000 KRW
Banquet for students 5,000 JPY or 50,000 KRW
Accommodations
The symposium will be held at Keio Plaza Hotel Sapporo. The Organizing Committee will reserve rooms in the hotel for the participants.
Online registration is available (http://www.kingtour.com/convention/en/u/?cvid=jksm-htl)
Transportation
The hotel is located within 5 minutes' walk from JR Sapporo station, <40 minutes from New Chitose airport by JR Rapid Airport Express.
Tentative Schedule & PROGRAMS
Nov. 5 15:00- Registration
18:00-20:00 Welcome Reception
Nov. 6 8:30- Opening Remarks
8:40-10:40 Keynote lectures
10:40-12:10 Poster Session I
12:10-13:30 Lunch
13:30-15:00 Poster Session II
15:00-17:00 Keynote lectures
17:00-18:30 Poster Session III
19:00- Banquet
Nov. 7 8:30-12:00 Oral Session
12:00-13:00 Lunch
13:00-14:30 Oral Session
14:30 Closing Remarks
Browse sessions programs here (pdf).
Presentation format
Keynote: Presentation time is 40 minutes including time for
question/discussion.

Oral: Each presentation has 15 minutes including discussion. Please be
sure to leave 3-5 minutes for accepting a couple of questions from
audience, resulting in your speaking time of 10-12 minutes.

Poster: The size of a poster board is 90 cm in width and 180 cm in
height, and please prepare your poster accordingly.
Please do not forget to UNDERLINE the speaker in your poster.
Pins to stick posters are provieded by the committee.

**Important Notice for Poster Presentation**
Poster sessions are conducted in a "rotating" manner because the number
of poster boards is limited. At the end of each poster session, all the
posters of the session must be removed, and then posters for the next
session are to be posted up.
Those who make poster presentations are kindly asked to follow the time
schedule below.
---------------------------------------------------------------------------
For Poster session Part I
Post up: 11/6. No later than 8:30 (Before the morning session starts.
Note that the conference room is NOT available on 11/5.)
Removal: 12:10 (as soon as possible after the session finishes)

For Poster session Part II
Post up: During Lunch time (12:10-13:30)
Removal: 15:00 (after the session finishes)

For Poster session Part III
Post up: No later than 17:00
Removal: 18:30
----------------------------------------------------------------------------
General Information for Symposium Participants
- Since it is the beginning of winter in Sapporo, please check the weather forecast in
advance, and prepare for prospective cold weather and/or heavy snowfall.
- Registration desk will be open as follows;
Nov. 5: 15:00-17:30 on 1st floor near the front desk at Keio Plaza Hotel
Nov. 6: 8:00-18:00 on 3rd floor near Ohgi Room at Keio Plaza Hotel
Nov. 7: 8:00-10:00 on 3rd floor near Ohgi Room at Keio Plaza Hotel
- Free Sapporo walking tour guided by students of Hokkaido University will be
available on Nov. 5. No registration required. If you are interested in joining the
tour, please come to the registration desk by 15:30. The final destination of the tour
is Sapporo Beer Garden, the welcome reception site. Please be sure to bring your
badge provided at the registration desk.
- The welcome reception is to be given at Sapporo Beer Garden
(http://www.sapporo-bier-garten.jp/english.html), starting at 18:00, Nov. 5.
If you are not sure that you can get to the reception site by yourself, please
come to the registration desk by 17:15 to go with other participants.
Others, please come to the information center of Sapporo Beer Garden by 18:00.
In either case, do not forget to bring/attach your badge.
- All the keynote lectures as well as poster/oral presentations on both Nov. 6 and 7 will
be held in Ohgi Room on 3rd floor at Keio Plaza Hotel. You are supposed to attach
your badge during the symposium.
- Poster prize will be awarded at the end of the poster session on Nov. 6.
- Conference banquet will start at 19:00 on Nov. 6 at Glass Seasons on 1st floor at Keio
Plaza Hotel.
- There is still some space for the banquet on Nov. 6 for students and for the excursion
on Nov. 8. You are welcome to register for them at the conference registration desk.
- Excursion tour bus will leave Keio Plaza Hotel at 10:00 on Nov. 8. Please be careful
not to miss the bus.
Poster Award Announcement
Poster Award 2008
P13
Izumi Yamada, Hokkaido University
P21
Takahiko Moteki, The University of Tokyo
P25
Wonkeun Chung, Korea University
P28
Sangwook Ui, Hanyang University
P31
Yuki Fukasawa, The University of Tokyo
P33
Kwonyung Jung, Chungnam Nat'l Univ.
P37
Yasushi Mino, Kyoto University
P39
Gyupo Kim, Sungkyunkwan University
P47
Gumhye Jeon, POSTECH
P52
Yuta Nakasaka, Hokkaido University
P70
Shinya Murata, Hokkaido University
P96
Hongjeong Yu, Korea University
Excursion
One-day tour for sightseeing in and around Sapporo and Otaru is scheduled on November 8. Advanced registration is required.
Free trip to Hokkaido University will also be available during the symposium. No registration is required.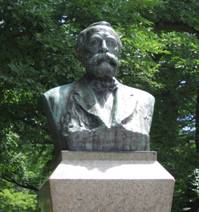 Prof. W.S. Clark
Founding Vice President of Sapporo Agricultural College
(Current Hokkaido University)
Symposium Chair
Mikio Konno (Tohoku Univ.)
Symposium Secretary
Tatsuya Okubo (The Univ. of Tokyo)
Organizing Committee
Ken-ichi Kurumada
(Yokohama National Univ.)
Shin Mukai (Hokkaido Univ.)
Akihisa Shioi (Doshisha Univ.)
Koichiro Shiomori (Univ. of Miyazaki)
Masahiro Shishido (Yamagata Univ.)
Masato Yamamura (Kyushu Inst. of Tech.)
Scientific Committee
Masahiro Kishida (Kyushu Univ.)
Minoru Miyahara (Kyoto Univ.)
Ho-Suk Choi (Chungnam National Univ.)
Suk Woo Nam (KIST)
International Advisory Board
Ko Higashitani (Kyoto Univ.)
Yoshio Nakano (Tokyo Inst. of Tech.)
Shuji Sakohara (Hiroshima Univ.)
Kee Suk Nahm (Chonbuk National Univ.)
Seung Bin Park (KAIST)
Kun-Hong Lee (POSTECH)